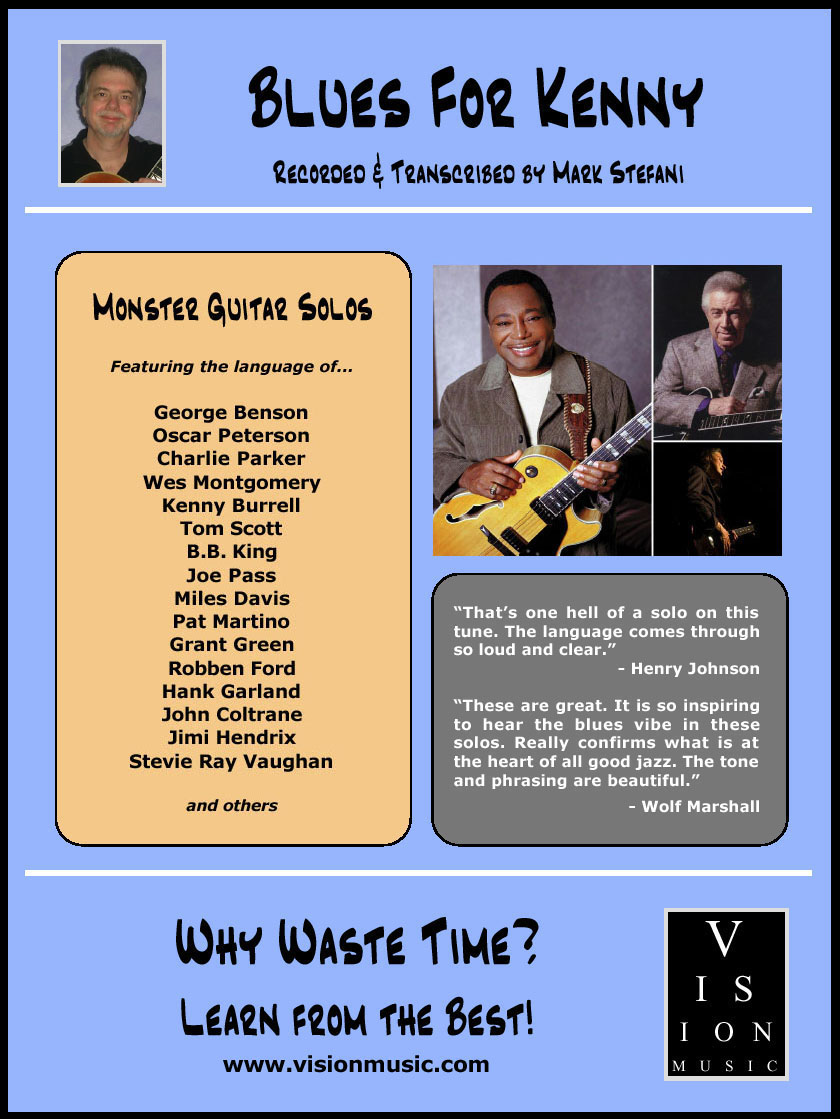 "Blues for Kenny" is a popular release in our Monster Guitar Solo series. To order the eBook w/MP3, click here.
Get this solo FREE when you order our Smokin' Blues package. To see all available MGS editions, click here.
Note: This solo optionally available in a full narrative lesson format on CD (details/samples).
---
News
| FREE Lessons | Jam Tracks | Songs | Articles | Products | Forum | Contact | Site Map