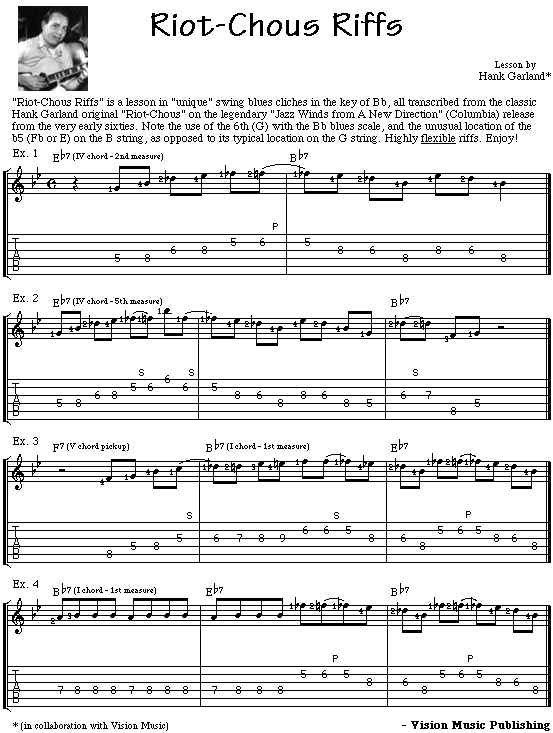 ---
QUARTET (200 bpm) | RIFFS ONLY: SLOW (125 bpm) | READY TO JAM?
Want to learn a Hank Garland original? Access "Three-Four, the Blues" on the "Special Spotlight" page.
For even more "Riot-Chous Riffs" check out "Blues for Hank" (Mark Stefani) on the same page.
Website: www.hankgarland.com
Email: Hank Garland
---
For FREE lessons and website updates Register Now!
News
| FREE Lessons | Jam Tracks | Songs | Articles | Products | Forum | Contact | Site Map